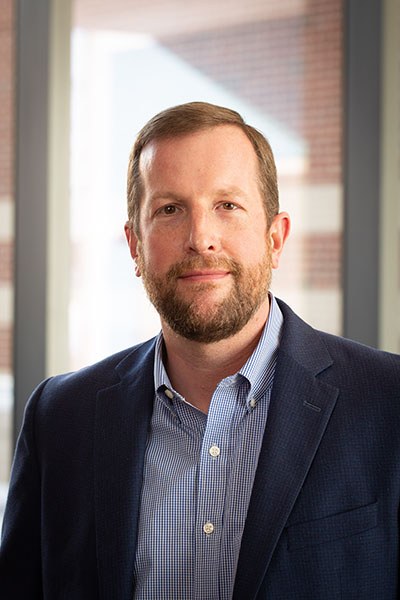 Andrew

D.

Patterson

,

Ph.D.
John T. and Paige S. Smith Professorship
Professor of Molecular Toxicology
Professor of Biochemistry & Molecular Biology
322 Life Sciences Bldg
University Park
,
PA
16802
Areas of Expertise
Metabolomics
Microbiome
Drug Metabolism
Metabolism
Environmental Contaminants
Education
Research Fellow, National Cancer Institute (NCI), 2006-2011
Pharmacology Research Associate in Training Fellow, National Institute of General Medical Sciences (NIGMS), 2006-2009
PhD, Genetics, Graduate Partnerships Program, NCI and George Washington University, 2006
BS, Microbiology, Penn State University, 1999
Dr. Patterson is Professor of Molecular Toxicology at the Pennsylvania State University, University Park, PA and is the Scientific Director of Metabolomics. He and his students, postdocs, and collaborators focus on understanding the host-metabolite-microbiota communication network—specifically how the manipulation of gut microbiota by diet and/or xenobiotics impacts host metabolites (e.g., bile acids, short chain fatty acids), their metabolism, and how these co-metabolites interact with host nuclear/soluble receptors (e.g., farnesoid X receptor, aryl hydrocarbon receptor). The lab employs a variety of tools, including NMR- and mass spectrometry-based metabolomics, genomics, and conventional and gnotobiotic transgenic mice, to facilitate its study of these pathways and understand their impact on human health and disease.