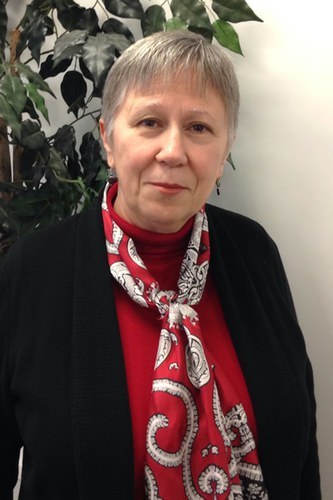 Eva

Wallner-Pendleton

,

DVM, MS, ACPV
Senior Research Associate
Associate Clinical Professor, Avian Pathologist and Field Investigator
Animal Diagnostic Lab
Wiley Lane
University Park
,
PA
16802
Areas of Expertise
Biosecurity and disease prevention in backyard and small commercial Flocks
Poultry diseases and management interactions
Avian toxicology
Diseases of game birds,pigeons, exotic and pet birds
Poultry Handling and Transportation Animal Welfare
Education
D.V.M, University of Veterinary Sciences, Budapest, Hungary-1979
Residency in Avian Medicine, U.C. Davis, Davis California 1980-82
M.S.-Veterinary Microbiology, Oregon State University, 1986.
Diplomate, American College of Poultry Veterinarians, 1992
Publications
 EA Wallner-Pendleton, PH Patterson, S. Kariyawasam, D. Trampel and   T. Denagamage. JAPR (June 2014) 23 (2) 345-352. On-Farm risk factors for Salmonella Enteritidis contamination.   JAPR (June 2014) 23 (2) 345-352.            
 Lu, H., Dunn, P. A., Wallner-Pendleton, E. A., Henzler, D. J., Kradel, D. C., Liu, J., Shaw, D. P., and Miller, P. Investigation of H7N2 avian influenza outbreaks in two broiler breeder flocks in Pennsylvania, 2001-02. Avian Dis. 48(1):26-33, 2004. [PubMed Link]
Dunn, P. A., Wallner-Pendleton, E. A., Lu, H., Shaw, D. P., Kradel, D., Henzler, D. J., Miller, P., Key, D. W., Ruano, M., and Davison, S. Summary of the 2001-02 Pennsylvania H7N2 low pathogenicity avian influenza outbreak in meat type chickens. Avian Dis. 47(3 Suppl):812-6, 2003. [PubMed Link]
Sumner, S. S., Wallner-Pendleton, E. A., Froning, G. W., andStetson, L. V. Inhibition of Salmonella typhimurium on agar medium and poultry skin by ultraviolet energy. J Food Prot. 59(3):319-21, 1996. [PubMed Link]
Wallner-Pendleton, E. A., Sumner, S. S., Froning, G. W.,and Stetson, L. E. The use of ultraviolet radiation to reduce Salmonella and psychrotrophic bacterial contamination on poultry carcasses. Poult Sci. 73(8):1327-33, 1994. [PubMed Link]
Wallner-Pendleton, E. A., Hedstrom, O., Savage, T. F., and Nakaue, H. S. Toxicity of excess dicalcium phosphate in the diet of turkey poults. Avian Dis. 33(2):375-8, 1989. [PubMed Link]