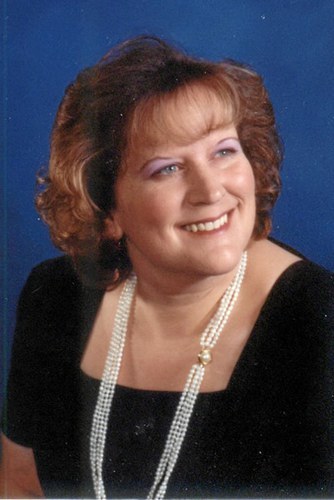 Jeanne

Ann

Lumadue

,

MD, PhD, MBA
Instructor
Immunology and Infectious Disease (IID) Undergraduate Advisor
108A AVBS Building
Shortlidge Road
University Park
,
PA
16802
Areas of Expertise
Anatomic Pathology
Clinical Pathology
Transfusion
Medicine
Education
MBA, The Johns Hopkins Carey Business School, 2003
MD, The John Hopkins University School of Medicine, 1990
PhD, Human Genetics, Yale University, 1986
BS, Biology, The Penn State University, 1980
Board Certified, The American Board of Pathology
Teaching Experience
VB SC 130, Understanding Human Disease
VB SC 297A, Introduction to Public Health
VB SC 420, General Animal Pathology
VB SC 421, Comparative Anatomy of Vertebrates
VB SC 520, Pathobiology
Selected Publications
Varshney, J. B., Very, K. J., Williams, J. L., Hegarty, J. P., Stewart, D. B., Lumadue, J., Venkitanarayanan, K., and Jayarao, B. M. Characterization of Clostridium difficile isolates from human fecal samples and retail meat from Pennsylvania. Foodborne Pathog Dis 11(10):822-9, 2014.
Torloni, A. S., Lumadue, J., and Zubair, A. Therapeutic apheresis: When things go wrong. J Clin Apher 27(3):168-71, 2012.
Soehnlen, M. K., Kariyawasam, S., Lumadue, J. A., Pierre, T. A., Wolfgang, D. R., and Jayarao, B. M. Molecular epidemiological analysis of Mycoplasma bovis isolates from the Pennsylvania Animal Diagnostic Laboratory showing genetic diversity. J Dairy Sci 94(4):1893-9, 2011.
Kaushal, N., Hegde, S., Lumadue, J., Paulson, R. F., and Prabhu, K. S. The regulation of erythropoiesis by selenium in mice. Antioxid Redox Signal 14(8):1403-12, 2011.
Lumadue, J. A., Manabe, Y. C., Moore, R. D., Belitsos, P. C., Sears, C. L., and Clark, D. P. A clinicopathologic analysis of AIDS-related cryptosporidiosis. AIDS 12(18):2459-66, 1998.
Manabe, Y. C., Clark, D. P., Moore, R. D., Lumadue, J. A., Dahlman, H. R., Belitsos, P. C., Chaisson, R. E., and Sears C, L. Cryptosporidiosis in patients with AIDS: Correlates of disease and survival. Clin Infect Dis 27(3):536-42, 1998.
Lumadue, J. A., Boyd, J. S., and Ness, P. M. Adherence to a strict specimen-labeling policy decreases the incidence of erroneous blood grouping of blood bank specimens. Transfusion 37(11-12):1169-72, 1997.
Shirey, R. S., Mirabella, D. C., Lumadue, J. A., and Ness, P. M. Differentiation of anti-D, -C, and -G: clinical relevance in alloimmunized pregnancies. Transfusion 37(5):493-6, 1997.
Lumadue, J. A., Lanzkron, S. M., Kennedy, S. D., Kuhl, D. T., and Kickler, T. S. Cytokine induction of platelet activation. Am J Clin Pathol 106(6):795-8, 1996.
Lumadue, J. A., and Ness, P. M. Current approaches to red blood cell transfusion. Semin Hematol 33(4):277-89, 1996.
Lumadue, J. A., Shirey, R. S., Kickler, T. S., and Ness, P. M. Leukocyte reduction of red cells when transfusing patients with autoimmune hemolytic anemia: a strategy to decrease the incidence of confounding transfusion reactions. Immunohematology 12(2):84-6, 1996.
Lumadue, J. A., Griffin, C. A., Osman, M., and Hruban, R. H. Familial pancreatic cancer and the genetics of pancreatic cancer. Surg Clin North Am 75(5):845-55, 1995.
Perlman, E. J., Lumadue, J. A., Hawkins, A. L., Cohen, K., Colombani, P., and Griffin, C. A. Primary cutaneous neuroendocrine tumors: Diagnostic use of cytogenetic and MIC2 analysis. Cancer Genet Cytogenet 82(1):30-41995.
Mason, T. P., Abidin, M. R., Lumadue, J., and Flint, P. Pathologic quiz case 2: Teflon granuloma of the vocal fold and anterior of the neck. Arch Otolaryngol Head Neck Surg 121(4):479-80, 482, 1995.
Partin, A. W., Criley, S. R., Steiner, M. S., Hsieh, K., Simons, J. W., Lumadue, J., Carter, H. B., and Marshall, F. F. Serum ferritin as a clinical marker for renal cell carcinoma: influence of tumor volume. Urology 45(2):211-7, 1995.
Lumadue, J. A., Askin, F. B., and Perlman, E. J. MIC2 analysis of small cell carcinoma. Am J Clin Pathol 102(5):692-4, 1994.
Martin, R. W. III, Lumadue, J. A., Corio, R. L., Kalb, R. L., and Hood, A. F. Cutaneous giant cell hyalin angiopathy. J Cutan Pathol 20(4):356-8, 1993.
Hood, A. F., and Lumadue, J. Benign vulvar tumors. Dermatol Clin 10(2):371-85, 1992.
Glick, A. B., McCune, B. K., Abdulkarem, N., Flanders, K. C., Lumadue, J. A., Smith, J. M., and Sporn, M. B. Complex regulation of TGF beta expression by retinoic acid in the vitamin A-deficient rat. Development 111(4):1081-6, 1991.
Lumadue, J. A., Glick, A. B., and Ruddle, F. H. Cloning, sequence analysis, and expression of the large subunit of the human lymphocyte activation antigen 4F2. Proc Natl Acad Sci 84(24):9204-8, 1987.