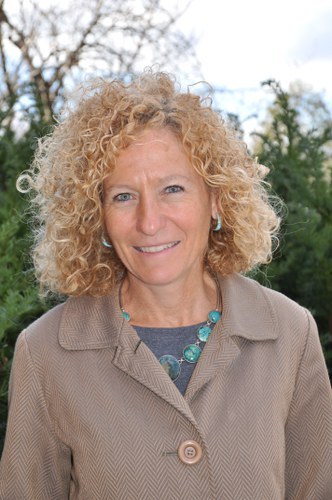 Margherita

T

Cantorna

,

Ph.D.
Distinguished Professor of Molecular Immunology
217 AVBS Building
Shortlidge Road
University Park
,
PA
16802
Areas of Expertise
Host resistance to infection
Immune-mediated diseases: multiple sclerosis, and inflammatory bowel disease
T cells
Gastrointestinal microbiota; Gnotobiotics
Vitamins A & D regulation of immune function
Edible mushrooms
Selenium
Education
Postdoctoral Fellow in Biochemistry, University of Wisconsin-Madison
PhD in Immunology, University of Wisconsin-Madison
BS in Chemistry, University of Illinois-Urbana
Graduate Programs
Immunology and Infectious Disease Emphasis Area, MCIBS
Research
Vitamin D Regulation of the Immune System
The classic functions of vitamin D are in the regulation of bone remodeling and calcium homeostasis. The identification of vitamin D receptors in cells of the immune system sparked the early interest in vitamin D as an immune system regulator. Anecdotal data suggests a link between vitamin D status and the human autoimmune disease multiple sclerosis (MS). Experimentally, vitamin D deficiency exacerbates experimental autoimmune encephalomyelitis (EAE) an animal model of MS. Conversely, vitamin D supplementation prevents and ameliorates symptoms of EAE. The overall goal of the laboratory is to identify and characterize the cellular and molecular targets of vitamin D in the immune system and to therefore understand why vitamin D treatments are effective in EAE. In addition we are interested in identifying other diseases/conditions which might be affected by vitamin D status.
Nutritional control of host resistance to infection
Vitamin A and vitamin D regulate T cells.  Experiments utilize an infection in mice that resembles human infections with enterophathogenic Escherica coli.  Experiments determine the targets of vitamin A or vitamin D as regulators of the mucosal immune response to infection.  Vitamin A deficient and vitamin D deficient mice are highly susceptible to infection of the gastrointestinal tract.  In addition, the bacterial microbiota in the gut is regulated by vitamin A and vitamin D.  Mechanisms to explain the effects of these nutrients on host resistance are the focus of this work. 
Vitamin D status and inflammatory bowel disease
Inflammatory bowel diseases (IBDs) are immune mediated diseases of unknown etiology affecting the gastrointestinal tract. There are several factors, which suggest that vitamin D status and IBD are linked. The first is the geographical distribution of IBD. IBD is most prevalent in northern climates such as North America and Northern Europe . A major source of vitamin D is from its manufacture via a photolysis reaction in the skin and vitamin D synthesis from sunlight exposure is significantly less in northern climates. The second factor, which links vitamin D and IBD, is diet. Weight loss and vitamin D deficiency occurs in 65-75% of patients diagnosed with IBD. Whether vitamin D deficiency is a cause or an effect of IBD development is not known. We hypothesize and are presently in the process of determining whether vitamin D deficiency will exacerbate experimental IBD and whether supplementation with vitamin D will ameliorate symptoms of IBD.
Publications